Students celebrate victory in "Room at the Top."
COMM & MEDIA WEEK is an annual series of events which showcase aspects of communication and media in our personal and professional lives, encouraging critical engagement and discussion outside of the classroom. The schedule is designed to bring students into contact with visiting scholars, professionals, community members, and alumni.
Full house for our Communication & Media Networking Mixer & Internship Fair in 2019.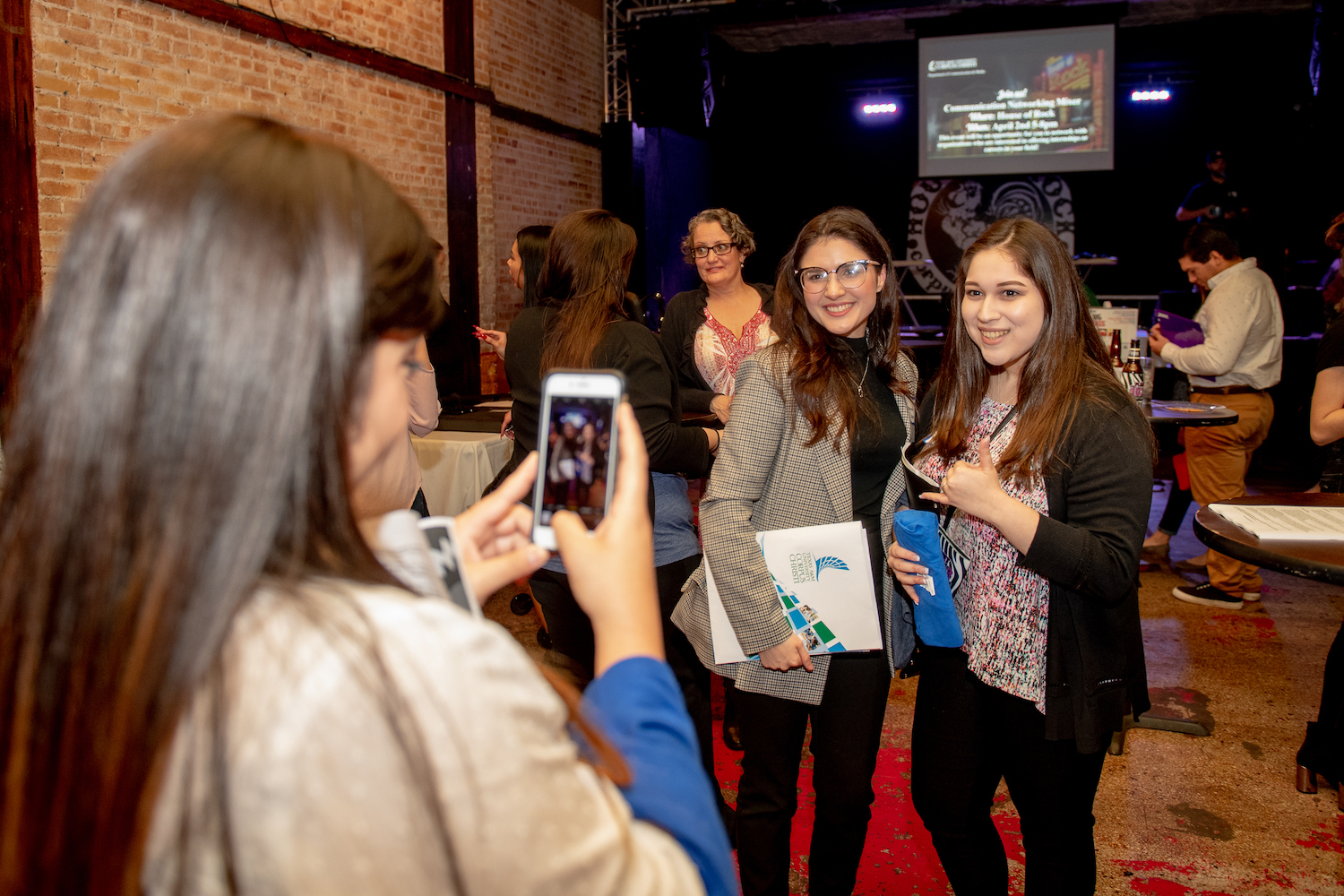 Comm and Media Week Keynote
Dr. Miranda Banks lectures on the history of diversity programs in the film and television industries for our 2018 keynote.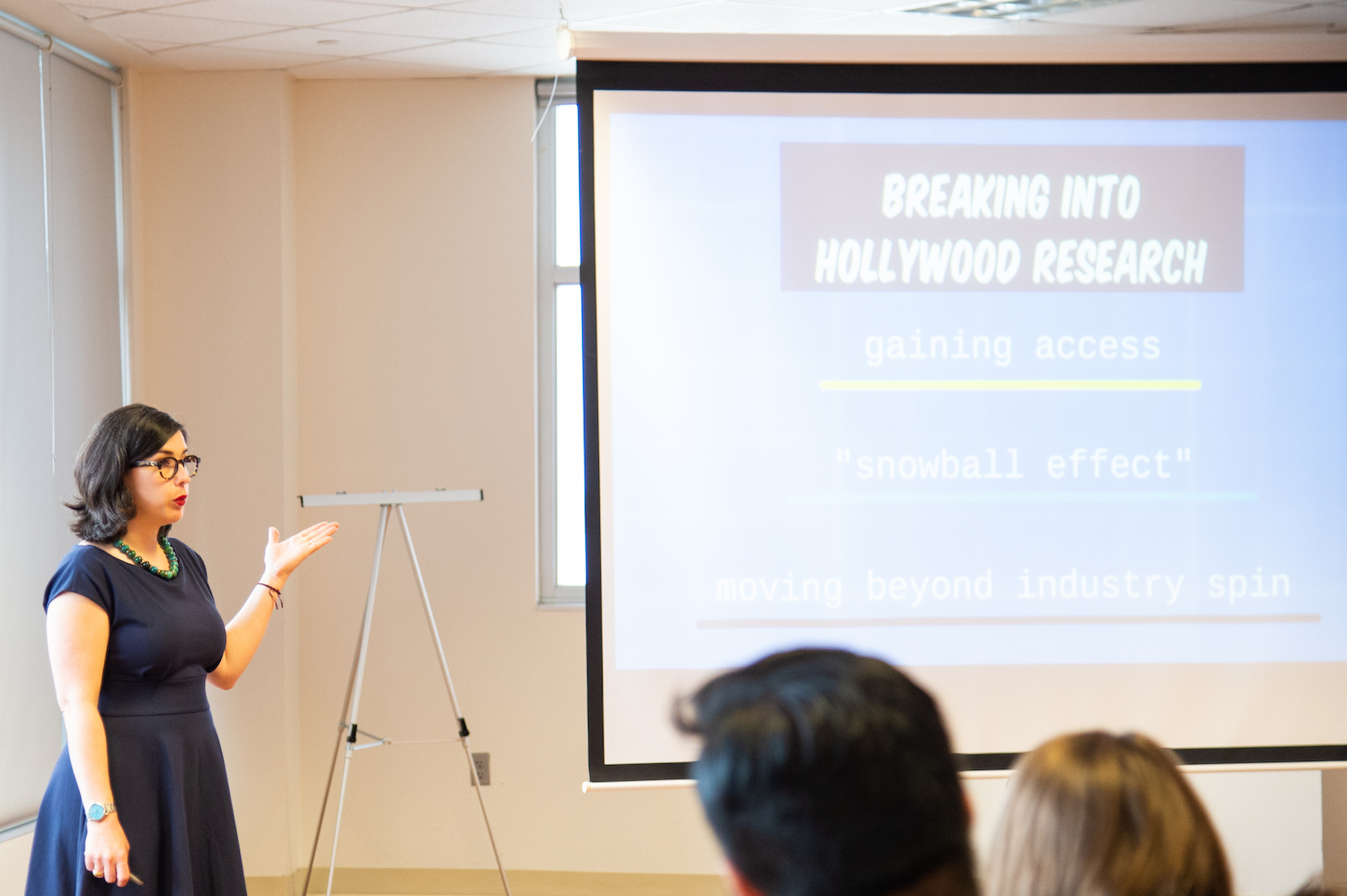 Dr. Courtney Brannon Donoghue talks about doing media industries research around the world for our 2019 keynote.
"Best Picture" Screening at Alamo Drafthouse
Comm and Media Week 2018 included a screening of Dunkirk, selected by Professor Emeritus Dr. Bill Huie. The screening brought together alumni, community members, and current students.
Room at the Top Strategizing
I talk with students about the film projects they are planning in the "Room at the Top" collaborative game created by Dr. Miranda Banks.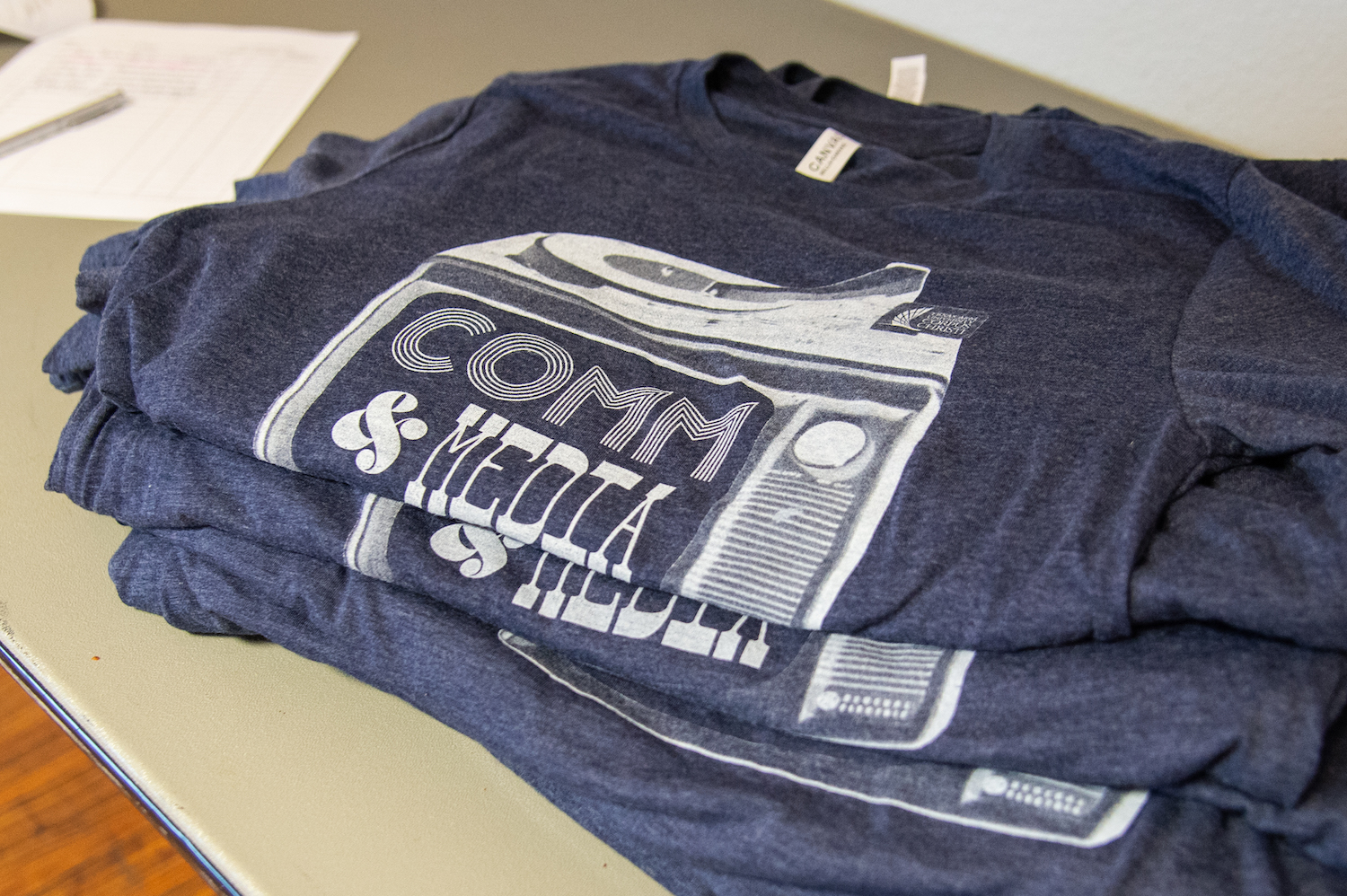 Comm and Media Week 2019
T-shirt and Sticker Design for Comm and Media Week 2019