The Movie Poster Class: Critical Making
Students work in the screen printing studio to create their own movie poster art. I developed the course (official title: "Interpreting and Making the Visual Culture of Hollywood") first with art professor Ryan O'Malley, at right in black cap. The course is essentially a workshop in visual communication, as students work to translate "what a film is like" into poster or sequential art.
Working on Psycho and Goldfinger posters
Students cut rubylith to make poster art designed after screening films and discussing Hollywood production practices and cultural history of the 1960s.
1980s Class Art on Display
Art produced in the 1980s movie poster class was displayed during the fall semester in the library.
T-Shirt Design for the 2018 1980s class
Students survey work at the end of the class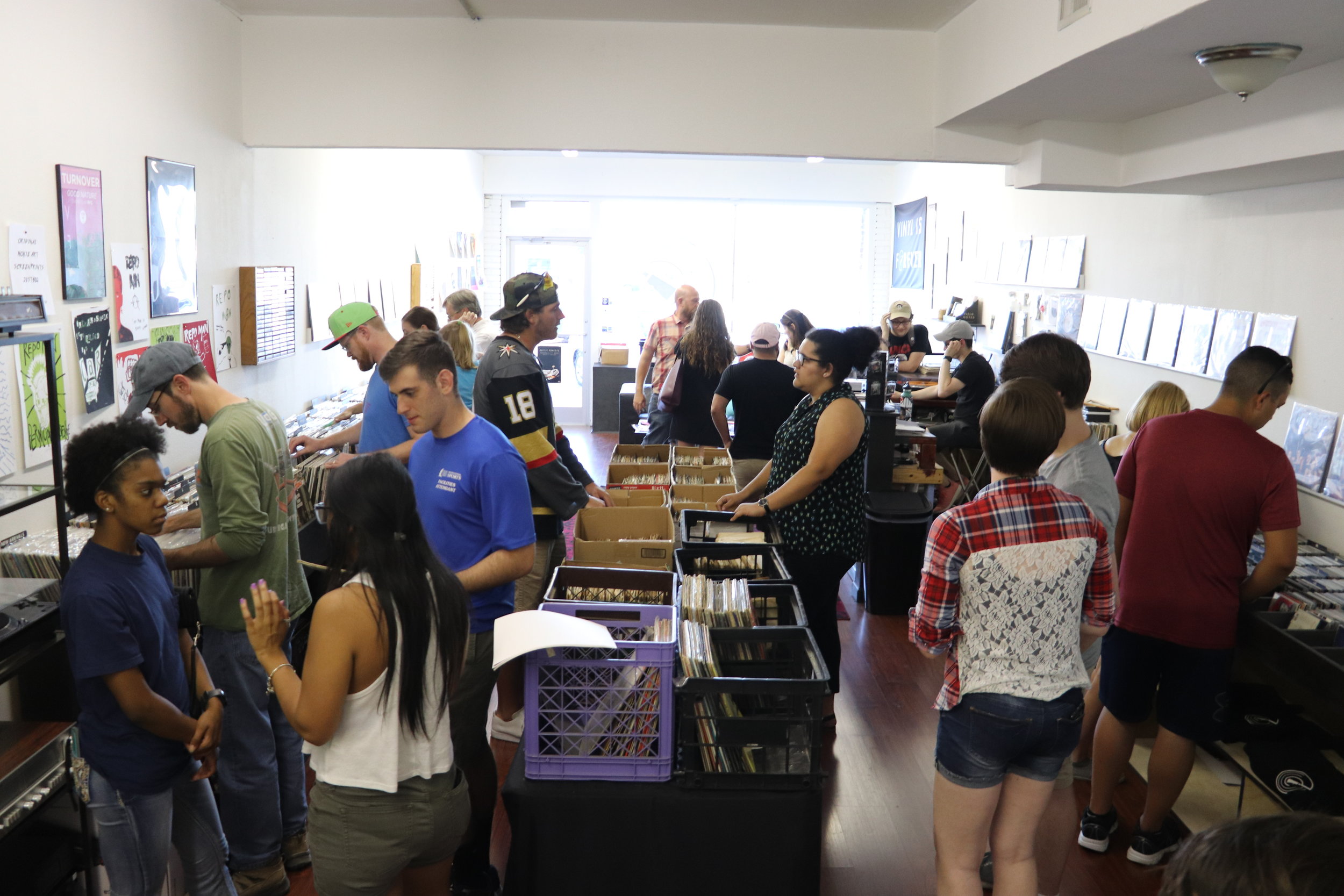 Art reception at Hybrid Records following the completion of the 1980s course.