In 2015, I spent a semester at the University of Georgia as a research and teaching fellow with the Peabody Awards program. While there, I organized a research symposium, the result of which is the book, Television History, the Peabody Archive, and Cultural Memory. I am also co-editor of a new series from the University of Georgia Press, The Peabody Series in Media History.
Television History, The Peabody Archive, and Cultural Memory will be the first book in the Peabody Series in Media History.
Local TV Nation
The Peabody Archive functions as a sort of national archive of local television production, which is a major theme highlighted in our book. This interactive Google Map highlights many of the programs discussed in the various chapters, with links to images, and in some cases, the programs themselves.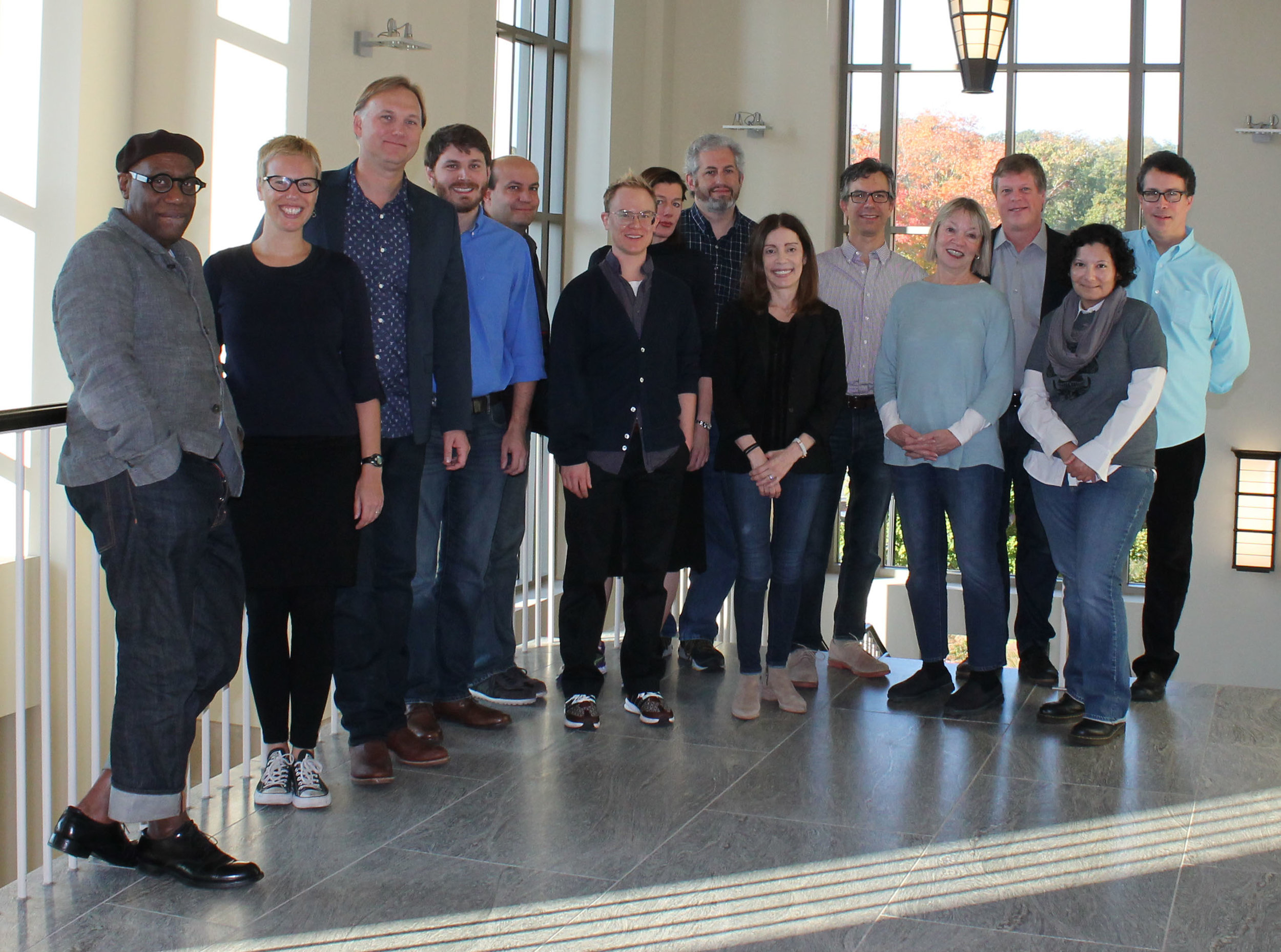 Peabody Symposium Participants
(From left) Herman Gray, Allison Perlman, Ethan Thompson, Lucas Hatlen, Jonathan Gray, Quinlan Miller, Heather Hendershot, Jason Mittell, Lynn Spigel, Derek Kompare, Susan Douglas, Jeffrey P. Jones, Deborah Jaramillo, Mark Williams.