TV Family
In this feature length documentary, a Texas family reflects on the forgotten television documentary produced about them in 1960, describing how the program both mirrored and distorted the reality of their lives. TV Family is available on DVD for home and institutional purchase from the Media Education Foundation, and also on the streaming platform Kanopy.
Film screening from the Flow Conference program, 2016.
Discussing the film with the Robertsons at the UT Austin screening.
Audience at the screening at UT Austin, 2016.
Screening for the "home" crowd in Amarillo.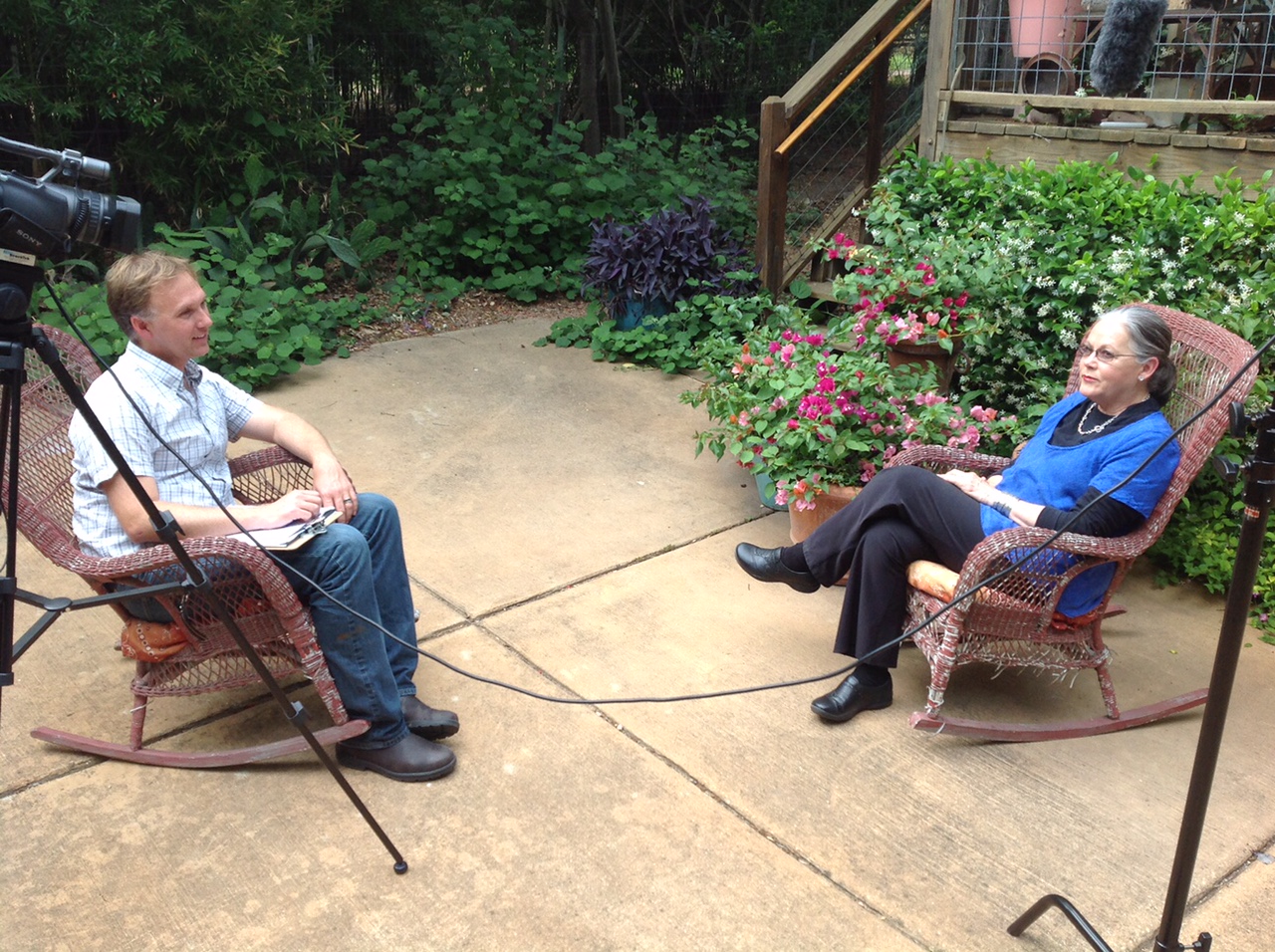 Interviewing Robyn for the documentary.
Looking through the family scrapbook in TV Family.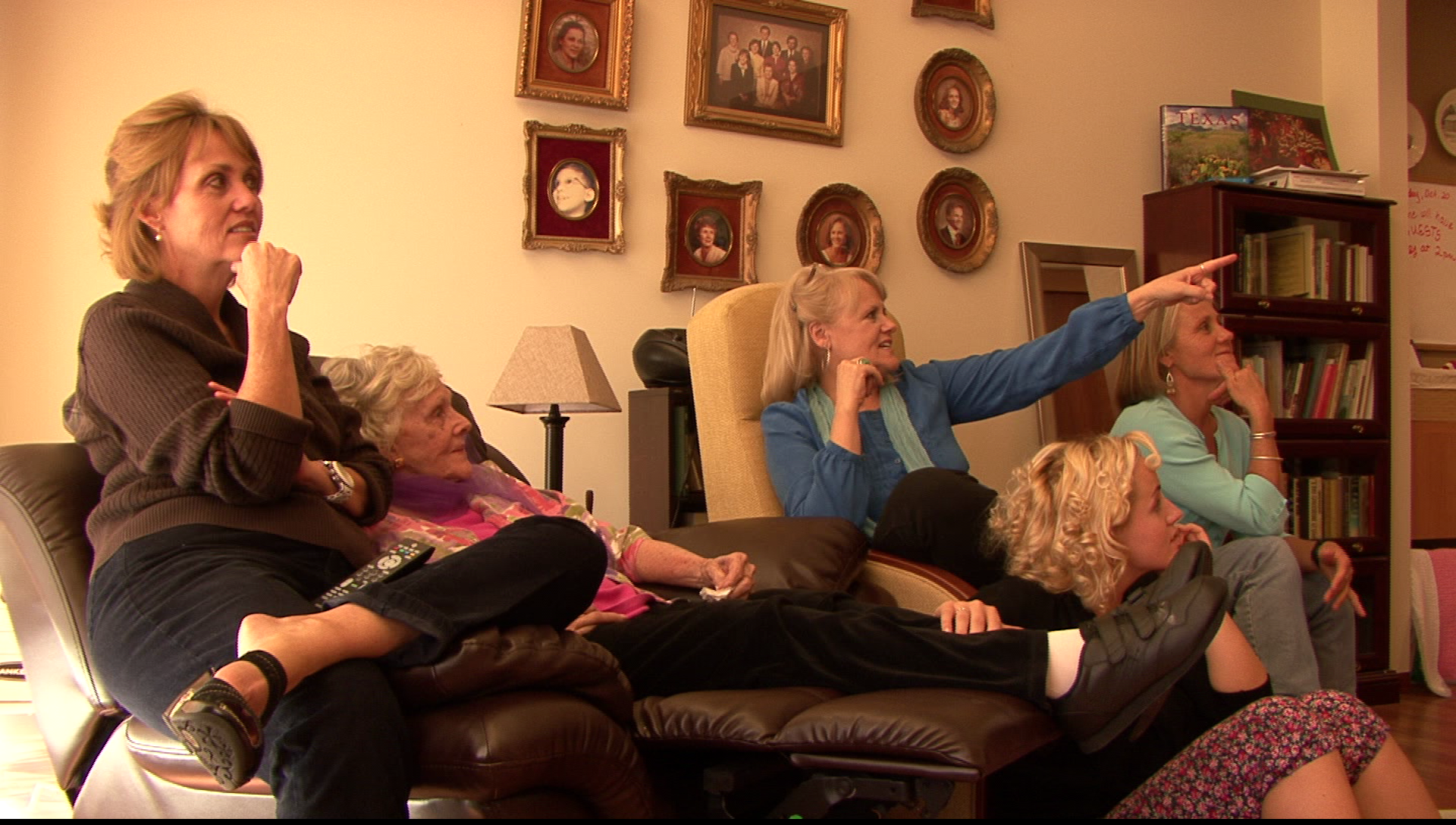 The Robertson sisters watch the 1960 TV special with their mom, Pauline.